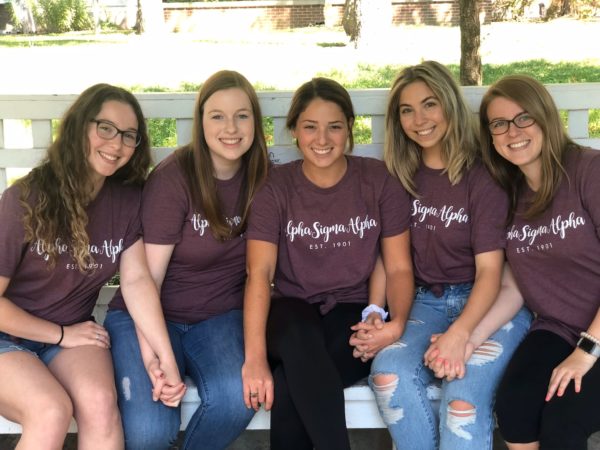 Recruitment
Panhellenic sorority recruitment will begin Monday, September 7th, 2020 and will end on Monday, September 14th. More information on how this year will work is included in links below.
Joining a Greek organization provides many opportunities for college students. Personal and professional developments are both key aspects of being a part of a Greek organization. Check out Truman's website to learn more about Greek life: Truman State University Greek Life. Further information regarding the specifics of the Panhellenic sorority recruitment can be found there as well, or on the Truman State University Sorority Rush website.
If you want to sign up to go greek and find your home here in Truman State Greek life, use this link provided from by the Panhellenic Council: Click Here to sign up, Go Greek!